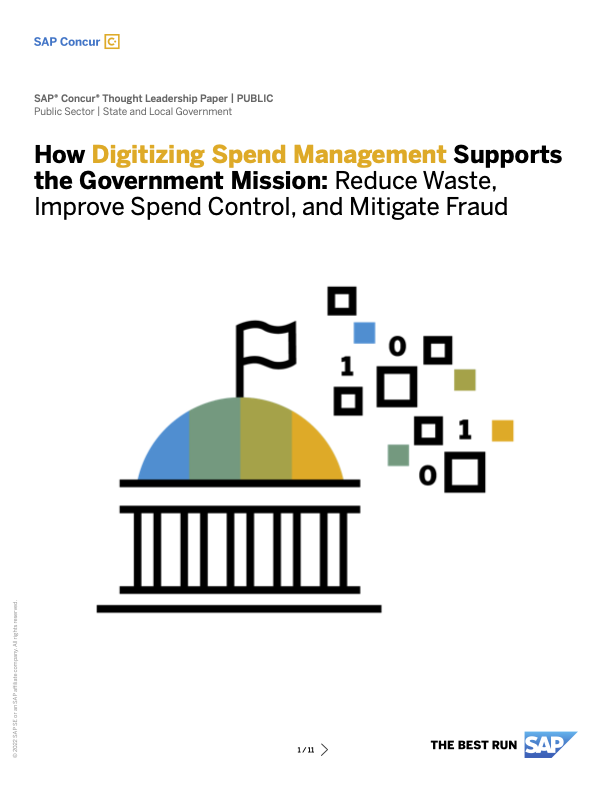 Reduce Waste, Improve Spend Control, and Mitigate Fraud
Outdated, legacy spend management systems put government agencies at risk because they lack the real-time visibility required to prevent budgetary overruns or even recognize potential fraud until the damage is done – and works its way into the headlines. Inefficient processes not only drain staff productivity, but make it near impossible to keep the wheels of government turning beyond the walls of a municipal building, as evidenced by the pandemic.
It's difficult to pivot when you're anchored to a workflow of paper receipts, wet signatures, and routed paper files.
The good news is, with an infusion of federal funding that can be invested in new, cloud-based spend management solutions, government leaders can change the paradigm. By moving to a customizable solution that automates workflow and provides full transparency into the invoice and expense process, organizations can reduce risk, empower staff to more effectively carry out their missions, and implement a solution that brings tangible value to their constituents and agency employees alike.
This paper provides a high-level overview of these benefits in action, and what to look for when vetting these platforms.